About the conference
The International Conference for Young Researchers on Advanced Materials (ICYRAM) was a 5-day conference targeting early- and mid-career researchers (EMCRs) working in materials science, engineering, and related disciplines.
ICYRAM ran from 4 - 8 November 2018 at the Adelaide Convention Centre. The conference showcased the scientific excellence in advanced materials from around the world and it gives researchers up to 15 years post-PhD a platform to present technical findings of their research.
The event encouraged networking and the forming of cross-disciplinary groups, focusing on the translation of research and engagement with industry.
The Emerging Researchers Mobility Grant
The Theo Murphy Initiative (Australia) offered a number of Emerging Researchers Mobility Grants to support a diversity of EMCRs to engage and network with industry. The goal of the grants was to foster inclusion at ICYRAM2018, and to facilitate participation from across the diverse Australian Materials Science community.
The Mobility Grants were designed to offset the expenses associated with attending ICYRAM2018 for those EMCRs who may not be able to attend without support and/or people from traditionally underrepresented demographics.
Industry- Researcher Engagement event
The Theo Murphy Initiative, the Institute of Future Environments from the Queensland University of Technology, Verbalize.Science and the Vacuum Society supported an Industry-Researcher engagement function as part of the conference on 6 November at the Adelaide Convention Centre. Over 140 EMCRs and industry representatives attended the event, and had the opportunity to share ideas and discuss potential collaborations in the field of advanced materials.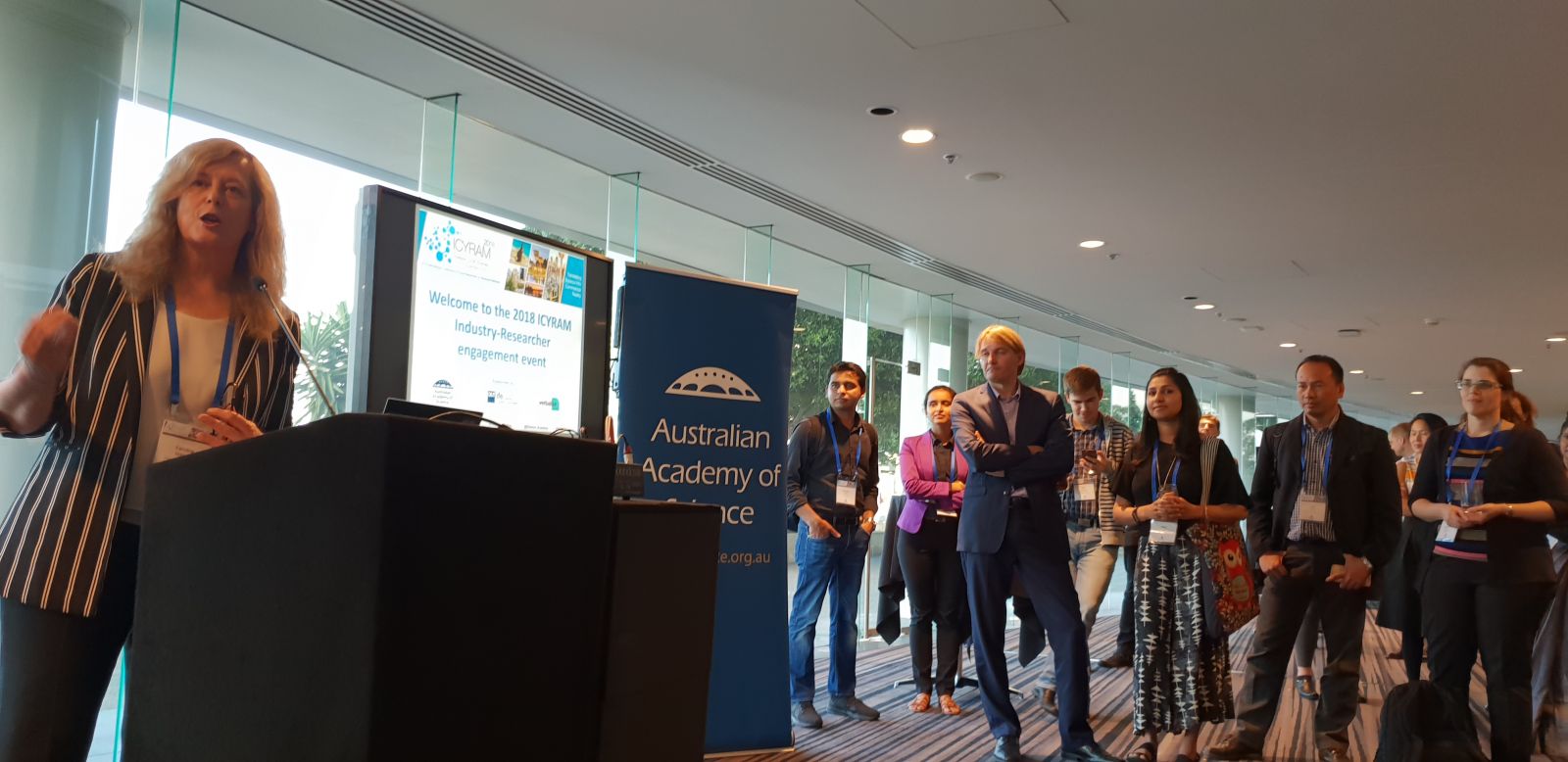 The Theo Murphy Initiative (Australia)
The Theo Murphy Initiative (Australia) supports activities which provide tangible benefits to Australia's early- and mid-career researcher (EMCR) community, with the overall goal of furthering scientific discovery. Activities are managed by the Australian Academy of Science and funds are made available by the generous support of the Royal Society through the Theo Murphy (Australia) Fund.
Adelaide Convention Centre,North Terrace South Australia