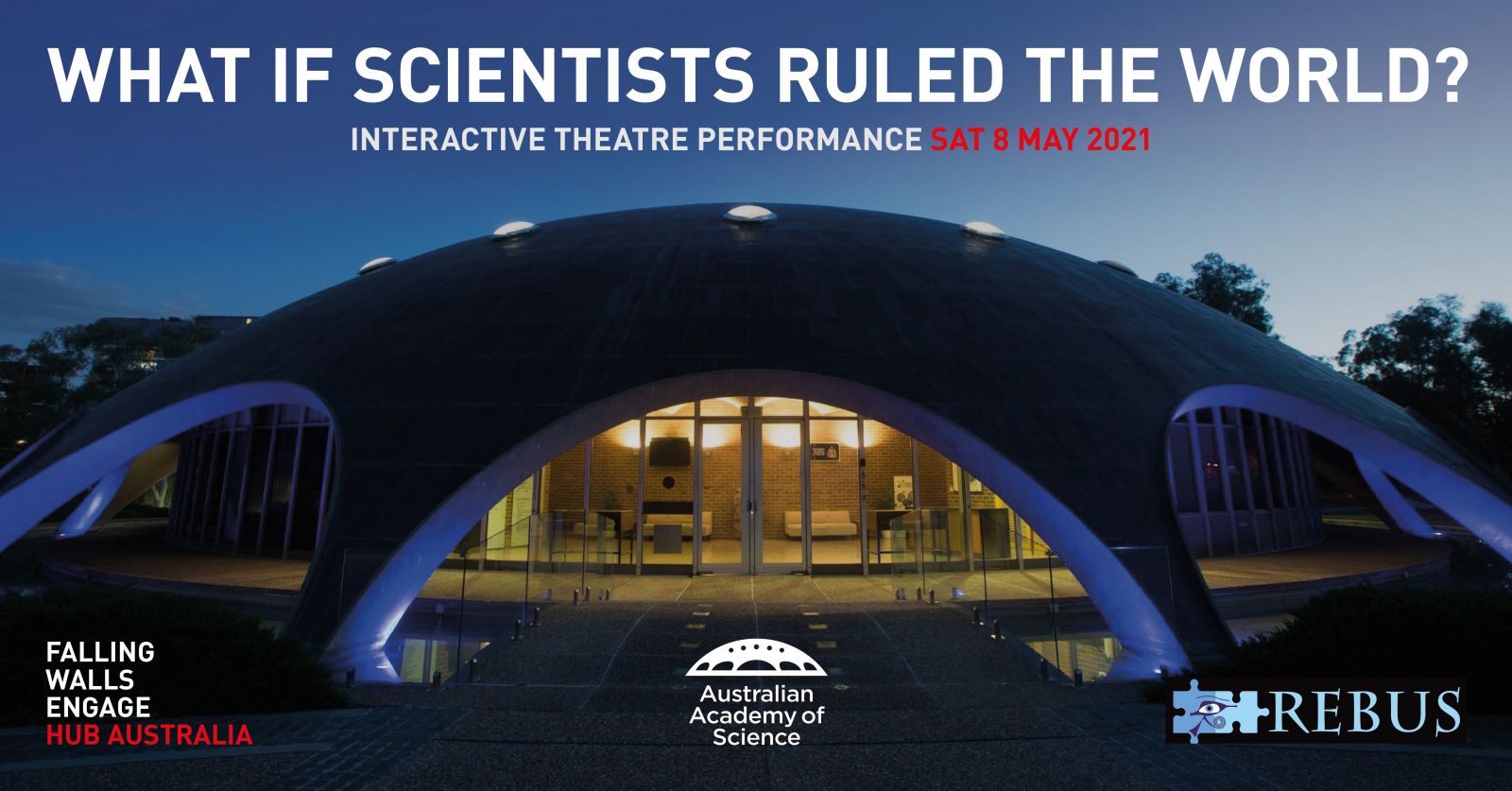 Can finding the right words save the world?
On 8 May 2021, a group of science communicators and actors are taking to the stage at the Australian Academy of Science's heritage listed Shine Dome.
Join a unique interactive theatre performance to experience an intriguing alternate world where science just might save humanity, or destroy it, depending on how it is used. The performance will follow a Forum Theatre format, where the audience's words shape what will happen on stage.
A co-production of Falling Walls Engage and the Australian Academy of Science, this event is directed by Rebus Theatre in Canberra, with the participation of Science Engagers—part of the Falling Walls Engage Hub Australia.
The performance will be live streamed. We invite those who are located within and outside Australia to participate.
We welcome children to attend, but the performance is best suited for teenagers and adults.
Drinks and nibbles will be provided at intermission.
Event details
Premieres on 8 May 2021
Created by: Ali Clinch and Robin Davidson, Rebus Theatre
Venue: The Shine Dome, Canberra
Time: 7pm to 9.30pm AEST (Australian Eastern Standard Time)
Duration: Approximately 120 minutes
Accessibility: A hearing loop is available and the performance will be Auslan interpreted. Wheelchair seating is limited.
Shine Dome, 15 Gordon Street Australian Capital Territory