Gender equity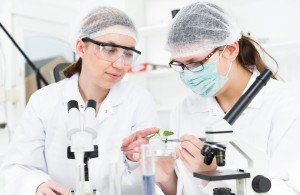 We are losing women from the Australian science sector.
Women comprise more than half of science PhD graduates and early career researchers, but just 17% of senior academics in Australian universities and research institutes. The loss of so many women scientists is a significant waste of expertise, talent and investment, and this impacts our nation's scientific performance and productivity.
Australia needs to urgently address barriers of gender equity to:
retain our best scientists and innovators to ensure Australia effectively maintains research and development excellence
keep our best and brightest minds in the fields in which they have the most potential to deliver
ensure social and economic returns on the hundreds of millions of taxpayer dollars spent each year on training women scientists, by supporting them.
Current approaches to tackling gender equity in science, technology, engineering and mathematics and medicine (STEMM) have been fragmented and for the most part unsuccessful.
Women in STEM Decadal Plan
At the request of the Australian Government, the Australian Academy of Science with the support of the Australian Academy of Technology and Engineering developed a Women in STEM Decadal Plan. The purpose of the plan is to provide a 10-year roadmap for achieving sustained increases in women's STEM participation and retention from school through to careers.
Australia's future workforce will need skills and knowledge to equip them for the technology-driven careers that are emerging or yet to be developed. To ensure Australia remains innovative and globally competitive, we need to continue to support and develop our STEM capabilities.
We define women in this plan to include all cisgender, transgender, non-binary and intersex persons who identify as girls or women. The plan covers all areas of the STEM sector from primary, secondary and tertiary (university and TAFE/VET) education, to all levels and stages of careers in academia, government, industry and private enterprise.
A consultation process to inform the plan began on 10 September 2018 and the plan was officially launched on 1 April 2019 by the Hon. Karen Andrews, MP, Minister for Industry, Science and Technology.
More information on the Women in STEM Decadal Plan.
STEM Women
The Academy is partnering with Science and Technology Australia, CSIRO and the Australian Science Media Centre to develop a dynamic, curated online directory of Australian women working in STEM across industry and academia. The directory, STEM Women, will be promoted to media outlets, STEM conference organisers and government and industry bodies with the objective of increasing the pool of women in STEM available to provide expert commentary, to speak at events, and to serve on boards and committees. This project is supported through a grant from the Australian Government's Women in STEM and Entrepreneurship program and will be launched in 2019.
The SAGE initiative
Science in Australia Gender Equity (SAGE) is an initiative of the Australian Academy of Science in partnership with the Australian Academy of Technology and Engineering. It addresses gender equity in the STEMM sector.
The program has been adapted from the Athena SWAN Charter, established in the UK in 2005, an accreditation and improvement program for higher education and research organisations focusing on gender and other forms of inequality. The Athena Swan Charter is proving highly successful in transforming gender equity action to improve the promotion and retention of women and gender minorities within STEMM.
The pilot
The SAGE pilot was launched on 16 September 2015, making Australia the first nation beyond the UK and Ireland to pilot the Athena SWAN Charter program.
Forty institutions around Australia are taking part in the SAGE pilot, whereby they must apply for an Athena SWAN Bronze Institutional Award, demonstrating a solid foundation for eliminating gender bias and developing an inclusive culture that values all staff. This process takes around two years including preparation, training and collating evidence.
For more information on SAGE or its pilot program, visit the SAGE website.
Join the initiative
You can help to champion the cause of women in STEM by supporting SAGE in its pilot of the Athena SWAN Charter. Donate directly to the initiative and/or join our mailing list to keep up to date with SAGE activities.
Special Committee for Women in Science and Engineering (WISE)
In 2013, The Association of Academies and Societies of Sciences in Asia (AASSA) established the Special Committee for Women in Science and Engineering (WISE). The mission of the WISE committee is to promote issues of importance to women in science and engineering in the Asian and Australasian region.
Professor Cheryl Praeger, Foreign Secretary of the Australian Academy of Science took over as Chair of this Committee in 2017. The members of the AASSA-WISE committee are:
| Name | Country | Member type |
| --- | --- | --- |
| Prof Cheryl Praeger | Australia | Chair |
| Dr Elena Gregorieva | Russia (Far Eastern) | Regular |
| Prof Nadira Karunaweera | Sri Lanka | Regular |
| Prof Azra Khanum | Pakistan | Regular |
| Prof Aura Matias | Philippines | Regular |
| Prof Tinatin Sadunishvili | Georgia | Regular |
| Prof Anjana Singh | Nepal | Regular |
| Dr Miyoko Watanabe | Japan | Regular |
| Prof Linxiu Zhang | China | Regular |
| Prof Arzum Erdem Gursan | Turkey | Regular |
| Professor Dato Dr Khairul Anuar b. Abdullah | Malaysia | Ex-officio |
| Prof Doe Sun Na | Korea (South) | Ex-officio |
For more information on the AASSA-WISE committee, refer to the AASSA website.