This event has been cancelled due to COVID-19 restrictions

What's the difference between a selectively bred banana and a banana that has been genetically engineered?
From enhanced nutrition to pesticide resistance, GM has the potential to transform agriculture. As the world's population balloons and the impacts of climate change become keenly felt by farmers, we will need tools that help us nourish more people more efficiently. Will GM be one of them?
While the science may be sound, the practicalities of GM evoke diverse public opinions: from philosophical considerations about changing DNA to concerns about the involvement of multinational corporations.
Separate fact from fiction with two leading experts on the science and ethics of genetic modification (GM). We will learn about the cutting-edge GM research currently happening in Australia alongside perspectives on ethics and safety.
Dr Surinder Singh FAA is a world-leading researcher in plant oil engineering based at CSIRO. He and his team made a breakthrough by genetically engineering a canola crop that has the same oil profile as fish oil—creating a sustainable source of healthy omega-3.
Professor Rachel Ankeny is an interdisciplinary researcher at the University of Adelaide. Her work intersects with bioethics, food studies, science policy and the history and philosophy of science. Rachel's major ongoing project is called 'Organisms and us: How living things help us to understand our world'.
This is the second event in a six-part series. Throughout this series, experts from around Australia, will cover a range of topics relating to food and nutrition, including food waste, gut health, Australian native foods, edible insects, GM foods, the future of nutrition and more! Visit the series page for more information and tickets to other talks.
Date: Tuesday 14 April 2020
Time: 5.30pm–7.00pm. Refreshments served from 5.30pm, with the talk 6.00pm-7.00pm.
Location: The Shine Dome
Price: $75 for a season pass, $15 for single tickets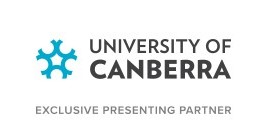 The Shine Dome,15 Gordon Street Australian Capital Territory