The Food for Thought series has been cancelled for 2020, but the topic and speakers will be rescheduled for 2021. For more information or to be added to our events email list, please contact the events team
Forget mind control—gut control is the new frontier. A growing body of evidence suggests that gut health plays a significant role in mental health and vice versa: what you eat is what you feel.
Beyond food and mood, what do you eat when your bowels act funky? Diet can play a part in treating common gastroenterological disorders, such as the innovative Aussie-developed Low FODMAP diet, designed for sufferers of Irritable Bowel Syndrome (IBS).
Join us to discover the secret world of microorganisms living in your gut (the microbiome), the hidden connections between mind and bowel, and the effects of different foods on a range of health issues.
Associate Professor Jane Muir is a translational nutrition researcher and trained dietitian at Monash University. Her career has focused on the role of carbohydrates in gut health, including developing laboratory techniques to quantify FODMAP (fermentable oligo-, di- and mono-saccharides and polyol) sugars in different food sources.
Dr Wolfgang Marx is a postdoctoral fellow and Head of Nutraceutical Research at Deakin University's Food and Mood Centre. His research centres on nutraceuticals—products derived from food that may provide extra health benefits—to address mental health, fatigue and cognition.
This is the third event in a six-part series. Throughout this series, experts from around Australia, will cover a range of topics relating to food and nutrition, including food waste, gut health, Australian native foods, edible insects, GM foods, the future of nutrition and more! Visit the series page for more information and tickets to other talks.
Date: Tuesday 09 June 2020
Time: 5.30pm–7.00pm. Refreshments served from 5.30pm, with the talk 6.00pm-7.00pm.
Location: The Shine Dome
Price: $75 for a season pass, $15 for single tickets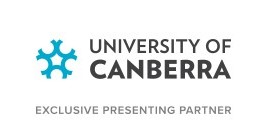 The Shine Dome,15 Gordon Street Australian Capital Territory