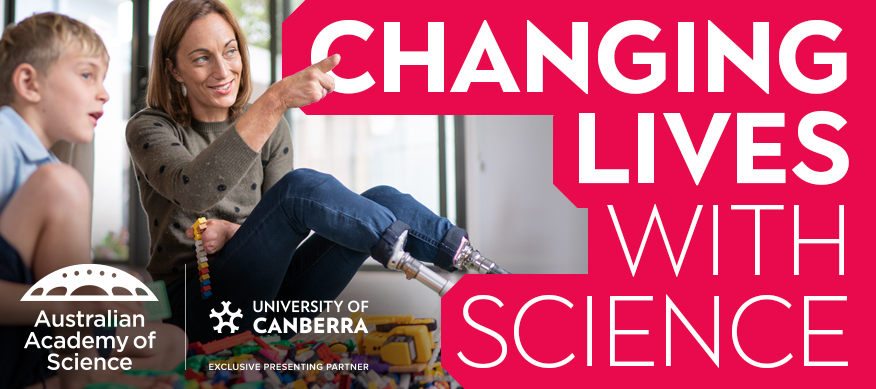 Without science, Professor Jennie Brand-Miller would not be where she is today: internationally recognised for her ground-breaking work that developed the 'glycemic index', a bestselling author, and an Academy Fellow. Join us as Jennie speaks candidly about her journey with life-changing science and technology — cochlear implants.
Jennie will be joined by Dr Belinda Barnet from Swinburne University of Technology. Belinda is developing an app to help children with cochlear implants learn how to speak. She will discuss work that is currently being done to enhance cochlear technology, which has profoundly transformed the lives of those with hearing loss.
Refreshments served from 5.30pm, with the talk 6.00pm-7.00pm.
With thanks to our Exclusive Presenting Partner, University of Canberra.
This is the fourth event in a six-part series. Throughout this series we will hear remarkable untold science stories. Join us for tales of innovation, research, breakthroughs, and how science is solving the big challenges of our time. Visit the academy's event page for more information and tickets to other talks.
Date: Tuesday 13 August 2019
Time: 5.30pm–7.00pm
Location: The Shine Dome
Price: $15 per person


Shine Dome,15 Gordon Street Australian Capital Territory