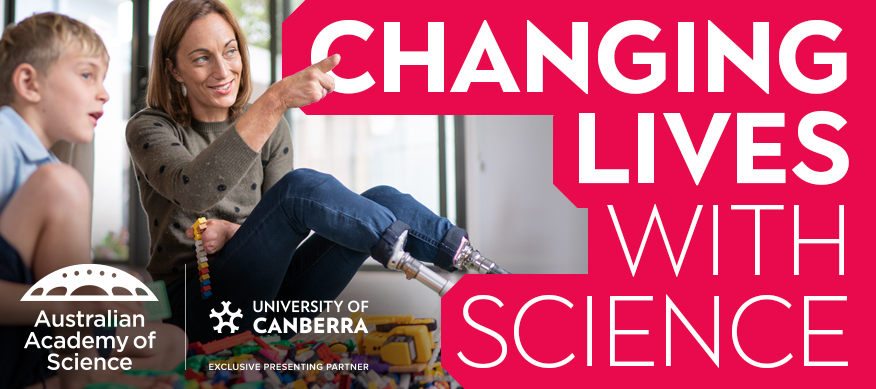 As the driving force behind the development of the cochlear implant Academy Fellow, Professor Graeme Clark's science has profoundly changed the lives of hundreds of thousands of people for the better. Growing up, he witnessed his deaf father's desire for greater connection with others. This experience gave him a goal—to find a way to help the deaf hear—and motivated him through decades of challenging research that continues to this day.
Graeme will be joined by pioneering nutritionist Professor Jennie Brand-Miller, who received cochlear implants after gradually losing her hearing as a teen. Without them, Jennie says she would not be where she is today: internationally recognised for her ground-breaking work that developed the 'glycaemic index', a bestselling author, and an Academy Fellow. Join us as Jennie speaks candidly about her journey with the life-changing science and technology of cochlear implants.
Refreshments served from 5.30pm, with the talk 6.00pm-7.00pm.
With thanks to our Exclusive Presenting Partner, University of Canberra.
This is the fourth event in a six-part series. Throughout this series we will hear remarkable untold science stories. Join us for tales of innovation, research, breakthroughs, and how science is solving the big challenges of our time. Visit the academy's event page for more information and tickets to other talks.
Date: Tuesday 13 August 2019
Time: 5.30pm–7.00pm
Location: The Shine Dome
Price: $15 per person
Please note that Auslan interpreters will be supporting this event, and the venue is equipped with infrared hearing assistance.


Shine Dome,15 Gordon Street Australian Capital Territory