Changing lives with science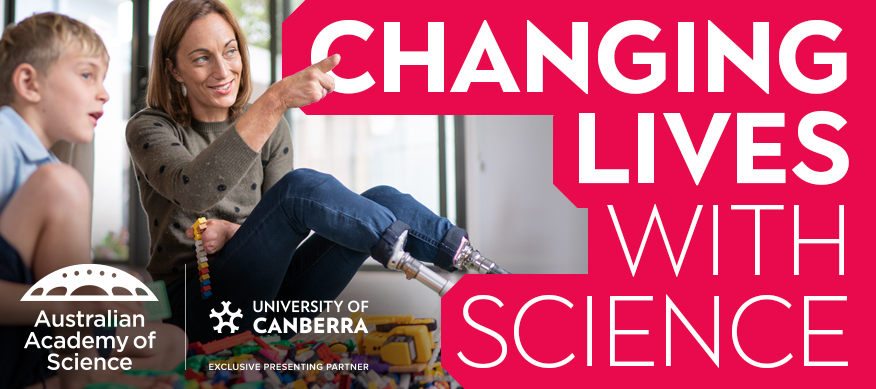 Join us at the Shine Dome for the 2019 Canberra Speaker Series, Changing Lives with Science.
Throughout this series we will hear remarkable science stories that haven't yet been told. Stories of innovation, research, breakthroughs and how science is solving the big challenges of our time.
Series dates and topics
Tuesday 19th February—Prosthetics and Medical Implants

Eliza Ault-Connell, Meningococcal Australia
Associate Professor Kate Fox, RMIT University

Tuesday 16th April—Sensors and Electronic Skin

Associate Professor Madhu Bhaskaran, RMIT University
Cameron van den Dungen, Sleeptite

Tuesday 18th June—Artificial Intelligence and Virtual Reality

Distinguished Professor Mary-Anne Williams, UTS
Dr Naseem Ahmadpour, University of Sydney

Tuesday 13th August—Cochlear Implants

Professor Jennie Brand-Miller, University of Sydney
Professor Graeme Clark AC, University of Melbourne

Tuesday 15th October—Farming and Agriculture

Dr Laura Boykin, University of Western Australia
Dr Cheryl McCarthy, University of Southern Queensland

Tuesday 10th December—Transport and the Built Environment

Dr Danielle Moreau, UNSW Sydney
Second speaker TBC
The convenors
Professor Nanda Dasgupta
Professor Lisa Harvey-Smith
Professor Carola Vinuesa